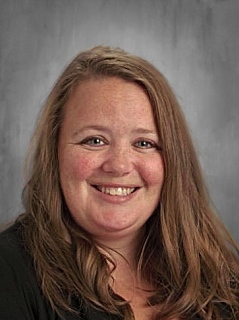 Alycia Broten
Preschool & Wraparound
9th year at St. Mary School
Education: Associates Degree in Early Childhood Education
Family: Husband Travis, son Nathan (3), and daughter Bernadette (1)
Hobbies: Playing hockey, hunting, camping and spending time with my family.
My Favorite Teacher: Mrs. Swetlik, she would give us old workbooks to take home to play school. Also, my kindergarten teacher (my mom), pretty much taught me how to be a great teacher.
Favorite Book: Our Tree Named Steven by Alan Zweibel
The thing I like best about teaching at St. Mary School: I can teach young children about God and how awesome it is being a Christian!