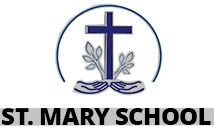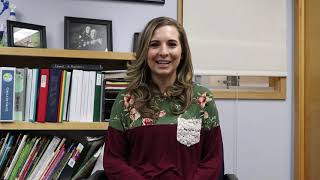 Click this link to view a parent testimonial. Read More
Click here to download the full Calender for the 2020-2021 School Year Read More
Testimonials
We moved to New Richmond two years ago not knowing the area or much about the school district. What we did know is that we wanted our son to attend a school with a more formalized structure academically and that was faith based. Our son loves and adores St. Mary School, it is like a second home to him. St. Mary School provides an environment where his young mind can flourish, and the teachers are actively engaged with the parents' concerns. St. Mary School also provides an excellent before and aftercare program which is flexible for working parents. The faculty and staff are amazing, they are very welcoming and professional, and they take their time to get to know the whole family. Safety is a top priority for St. Mary faculty, especially when it comes to picking up your child from school, they are very observant and will ensure that your child gets to where they need to be. We are truly grateful to have this school in New Richmond; we can't wait to send our daughter next year.
~ Kate & James Thompson
When I look back on my time at St. Mary School, I know that I wouldn't trade my Catholic education for anything in the world. My education helped me excel in high school which prepared me for my current enrollment at a Catholic liberal arts institution. Having a learning environment where it was accepted and even encouraged to discuss God and my faith helped me grow academically and religiously.
~ Meredith Jarchow, Class of 2010
My wife and I were looking for a school where our children could openly discuss Jesus Christ, while also being challenged in their individual school efforts. Our daughters have attended St. Mary School the last 4 years, and they actually look forward to school each day. The attention each student receives from the St. Mary School staff is amazing, and not easy to duplicate in most academic environments. Our family is grateful to have been a part of this school the past 4 years, and we look forward to the years ahead. St. Mary School is truly a place where children learn to flourish in academics and Christian faith. We highly recommend this experience to everyone!
~ Dave Humphrey, Parent