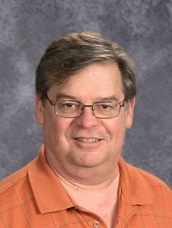 4th-8th grade Math
3 years at St. Mary School
Education: Bachelor of Business Administration University of MN - Duluth, Masters in Education (pending) UW River Falls
Family: Daughter Brooke is 28 and married: son Ross is 25 and lives in Burnsville. 1 brother in Gurnee, IL, 1 sister in Deer Park, WI and parents in Hudson.
Hobbies: I love reading. I like to golf in the summer and spend a lot of time with friends.
The thing I like best about teaching at St. Mary School: When I came to work here I realized that, at this stage in my life, I really wanted two things: I want to like the people I work with and I want to love what I do! I get that at St. Mary's. We have a staff that really cares about the students and each other, we have involved parents, the students are great and we get to practice our faith.
My Favorite Teacher: Mr. Ackerman, my 6th grade math teacher. He was always interested in me as a person. He had a way of presenting things so I would understand and he was funny, which made class fun too.