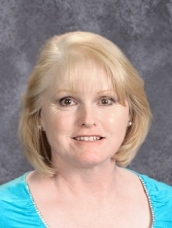 4th grade homeroom, 4th/5th Reading, Social Studies and Language Arts
3rd year at St. Mary School
Education: BS Journalism Bemidji State Univ., Elementary Education UW River Falls; Masters degree pending
Family: I have 2 boys - oldest in college and youngest in high school. Michael and I have 3 dogs and several cats on our hobby farm.
Hobbies: I like to garden, putz around in the yard, decorating, crafts and going to garage sales.
The thing I like best about teaching at St. Mary School: I love all the students, staff and families here. The are all a wonderful extended family. It is so amazing to be able to bring up God in learning.
My Favorite Teacher: High School Spanish teacher. You could tell how much she loved her students, she always had a smile and was a very caring teacher.