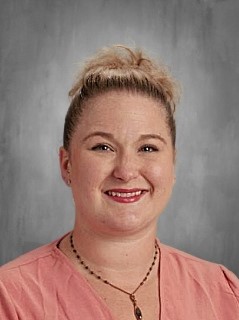 4th grade homeroom, 4th/5th Reading, Social Studies and Language Arts
3rd year at St. Mary School
Education: BS Elementary Education, UW-River Falls
Family: Married to Boudy and we have two kiddos, Noah and Kaelyn
Hobbies: Reading and going on family adventures- example: road trips, hiking in different state parks, camping, WI Dells, etc. We try to have family adventures as often as possible.
The thing that I like best about teaching at St. Mary's School: The wonderful sense of community and support from the families and staff.
My Favorite Teacher: Herr Mu, my German teacher in middle school. He went out of his way to get his students interested in learning the German language and, as a result, he sparked a passion for learning in general.