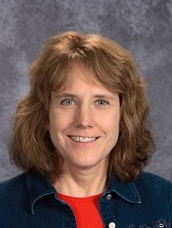 2nd Grade
3 years at St. Mary School
Education: BA Elementary Education; Early Childhood Minor, UW River Falls
Family: 3 grown sons and 4 wonderful grandchildren and a cat named Cally who is 17 years old!
Hobbies: I enjoy gardening, taking long walks, biking and spending time with my family, especially the grandchildren
The thing I like best about teaching at St. Mary School: I enjoy working with the children and their parents in a family centered school and faith community.
My Favorite Teacher: I can't choose just one teacher; I learned from them all!