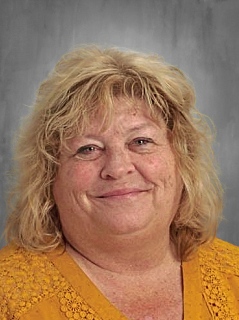 Administrative Assistant
4.5 years at St. Mary School
Education: Degree in Administrative Assistant from RCTC, Rochester, MN
Family: Husband Doug, Kids: Duncan (26), Jack (23) and Cate (21). Three cats and one dog.
Hobbies: Spending time with family, reading, dreaming about all the fabulous places I'd love to travel to!
My favorite teacher: Mrs. Swanson, my first grade teacher. She instilled a lifelong love of learning!
Favorite Book: Memoirs of a Geisha by Arthur Golden
The thing I like best about working at St. Mary School: The people! I have never worked with and for a nicer group of people!