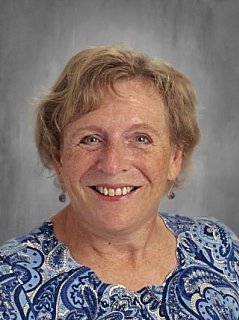 Jennifer Struss
8th Homeroom - 6, 7, 8 LA/Literature
6th year at St. Mary School
Education: BA in English, St. Olaf College, MS in Elementary Education, UW-River Falls
Family: Husband Herb, daughter Samantha (24) and son Herbie (22).
Hobbies: Reading, Scrapbooking, Puzzles, Bicycling, and Traveling
My Favorite Teacher: Marcia Kulbitski, who taught in 2nd Grade in New Richmond for many years. Both of my children were in her class and had a wonderful time. When I was in school to become a teacher, she gave me a lot of great advice and became a wonderful role model.
Favorite Book: Traveling Mercies by Anne Lamott
The thing I like best about teaching at St. Mary School: The small classes and the great people I work with.