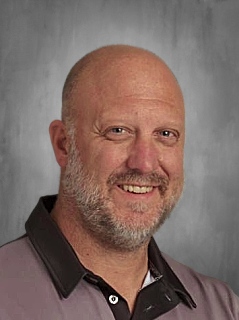 Matt Dunlap
8th Homeroom - 6, 7, 8 LA/Literature
1st year at St. Mary School
Education: I graduated from Hudson High School and The University of Wisconsin - Eau Claire
Family: I have been married to my wife, Jessie, for 23 years and we have two children, Olivia (sophomore at University of St. Thomas) and John (senior at New Richmond High School) along with our two dogs, Hattie and Russell.
Hobbies: I enjoy spending time with family and friends, and watching my son play soccer, the Badgers on Saturday, and the Packers on Sunday and enjoying the experiences that life throws at me.
My Favorite Teacher: Mr. Dave Schleh. Mr. Schleh had the unique ability to make whatever he was teaching relevant to everyone in the classroom. He also made all of his students feel important and heard.
Favorite Book: I Am Pilgrim by Terry Hayes
The thing I like best about teaching at St. Mary School: I am looking forward to teaching students who live in the same community as I do, and getting to know the school community like family.