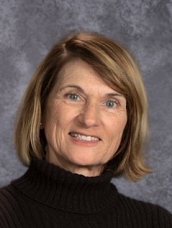 3rd Grade
7 years at St. Mary School
Education: BS Elementary Education UW River Falls; 45 additional credits University of St. Thomas and University of Minnesota in child development and psychology.
Family: Married- 3 children who reside in Stillwater, MN. Grew up in rural Wisconsin farm community with 11 siblings.
Hobbies: Gardening, hiking, arts and family
The thing I like best about teaching at St. Mary School: In a small school environment your talents and abilities all pool together quickly!
My Favorite Teacher: Miss Fellenz, Grade 3. She was thoughtful, kind, intuitive, fair and creative. She cared about the "whole child" developing, in addition to academics